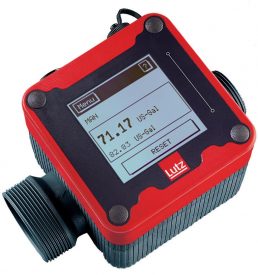 Image shown may not be actual product.
0231-000 Lutz Drum Pump Flow Meter
$1,151.20
0231-000 Drum Pump Flow Meter ST10 Lutz Pumps
Description
0231-000 Lutz Drum Pump Flow Meter
Lutz Pumps 0231-000 Lutz Drum Pump Flow Meter ST10
About Lutz Drum Pumps
There is a vast array of fluid type containers that require the use of a drum pump depending on dimensions because of requirements.  Furthermore, due to this need, we carry a variety of different motors materials while to also accommodate the different requirements for voltages in addition to the necessary delivery rate needed for any particular application.
Lutz Drum Pump Flow Meters
Flexible to use with a wide range of possibilities.  Food, gourmet and beverage industry. Chemical industry and Chemicals also with mineral oils. Furthermore machine shops and metal working industries. Automotive industry and suppliers. Electroplating and surface treatment. Paint and varnish industry also benefit from the use of flow meters. Pharmaceuticals and cosmetics in addition to plant and apparatus construction. In conclusion, engineering and design businesses prosper because of the flexibility.
Why Lutz Flow Meters? While here are many measuring devices for fluids Lutz stands out none are the same. First of all the advantages of the new Lutz flow meters stand out from them all. Due to their precision, flexibility and user-friendliness as a result, Lutz will win you over. Finally the most noteworthy the series below.
TR Series – Turbine Wheel Meter
Can be combined with all drum and container pumps.
Wide measuring range.
Also for small volume flow.
Sub totals can be reset.
TS Series – Nutating Disc Meter
Touch Screen display.
Multilingual menus.
Simple plain text operation.
Plug and play modular design.
HDO Series – Oval Gear Meter
Touch Screen display.
Multilingual menus.
Simple plain text operation.
Plug and play modular design.
High flow rates, temperatures and pressures
Lutz Pump Categories
In conclusion, to make it easier to browse all of the especially relevant items offered by Lutz, as a result we also have categories available so for quick browsing most of all: Drum Pump Motors | Drum Pump Sets | Drum Pump Tubes | Drum Pump Flow Meters | Drum Pump Parts & Accessories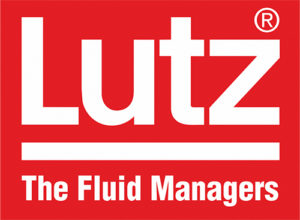 Additional information
| Attribute | Information |
| --- | --- |
| Weight | 5 lbs |