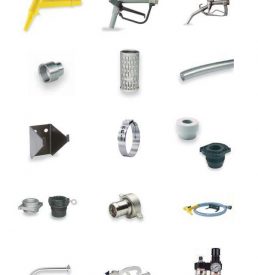 Image shown may not be actual product.
0040-262 Lutz Drum Pump Part
$42.72
0040-262 Drum Pump Parts & Accessories Remote operating kit MEI Lutz Pumps
Description
0040-262 Lutz Drum Pump Part
0040-262 Lutz Drum Pump Part & Accessories Remote operating kit MEI Lutz Pumps
About Lutz Drum Pumps
There is a vast array of fluid type containers that require the use of a drum pump depending on dimensions because of requirements.  Furthermore, due to this need, we carry a variety of different motors materials while to also accommodate the different requirements for voltages in addition to the necessary delivery rate needed for any particular application.
Lutz Drum Pump Repair Parts & Accessories
To make owning and operating Lutz Drum Pumps easy and affordably, there are many repair parts. Because we know how important it is to use these pumps in your specific application. As a result we have dozens of accessories at your fingertips. Need parts today? First of all, not a problem!
The most common accessory are dispensing nozzles. Lutz manufacturer over 30 different nozzles made of various materials. This ensures you have the right nozzles for your specific pumping application. There are also Barrel Adapters and in addition to Discharge Spouts. Many Lutz Barrel Adapters are used with a handful of modes including the M Series, B70 and the B2 Vario Series. Customers can buy discharge Spouts are used mainly with the M Series and B70V-H series and sometimes contain the hose with another bracket and connection. Furthermore there are also Fume Barriers offered for several models in in different materials. Don't forget about storage! Lutz offers more than just repair parts! A simple item such as a Wall hangar is probably the most common item because of the benefit of storage.
Addition Lutz Parts & Accessories Include:
Foot Strainers
Side Mount Clamps
Lifting Bails
Ground and Bounding Wire Sets
Miscellaneous Hoses, Adapters, Shafts and Mechanical Seals
Impellers, Screws, Nuts, O-Rings, Cables and Ball Bearings
Lutz Pump Categories
In conclusion, to make it easier to browse all of the especially relevant items offered by Lutz, as a result we also have categories available so for quick browsing most of all: Drum Pump Motors | Drum Pump Sets | Drum Pump Tubes | Drum Pump Flow Meters | Drum Pump Parts & Accessories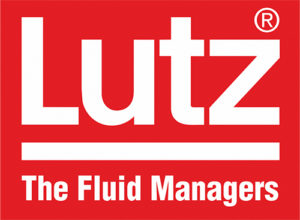 Additional information
| Attribute | Information |
| --- | --- |
| Weight | 1 lbs |