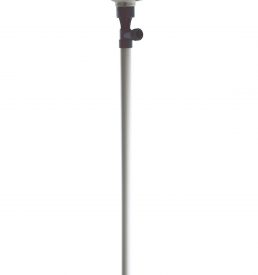 Image shown may not be actual product.
0205-053-1 Lutz Drum Pump Set
Call For Pricing & Availability
0205-053-1 Drum Pump Sets B1-A PP Accessory Set Lutz Pumps
Description
0205-053-1 Lutz Drum Pump Set
Lutz Pumps 0205-053-1 Lutz Drum Pump Set B1-A PP Accessory Set
About Lutz Drum Pumps
There is a vast array of fluid type containers that require the use of a drum pump depending on dimensions because of requirements.  Furthermore, due to this need, we carry a variety of different motors materials while to also accommodate the different requirements for voltages in addition to the necessary delivery rate needed for any particular application.
Lutz Drum Pump Sets
Personal safety and the environment. These are of vital importance when it comes to handling chemicals, acids, alkalis or other dangerous liquids. Particularly when transferring small amounts of liquid. While the new "Lutz B2 Vario" provides a complete solution. The infinitely variable speed controller with integrated on/off switch. Allows a controlled and comfortable filling of smaller and larger liquid amounts. The operator can gradually regulate the delivery rate from lowest up to requested speed by one movement of the hand as a result.
Lutz B2 Vario PP-SL
For filling small quantities from cans and drums in laboratories and research sector.
Lutz B2 Vario SS-SL
For thin-bodied fluids such as oil-based lubricants, cleaner solvent and plasticizer. For filling small quantities from cans and drums.
Acids and Base solutions
For thin-bodied acids and bases. Such as hydrochloric acid, battery acid, ferric (III) chloride, phosphoric acid also chromic acid, citric acid, sodium chloride, kalihydrate, ammonia solution, formic acid in addition to acetic acid, etc.
Highly Corrosive Acids and Base Solutions
For concentrated acids and bases. Such as chloric acid and chromic acid, sulfuric acid and nitric acid, hydrofluoric acid in addition to sodium hypochlorite, etc.
Flammables, Hazardous Locations
For hazardous fluids.  Such as acetone, conc. formic acid, ethyl acetate, butyl acetate, conc. acetic acid, nicotine in addition to toluol and styrol, etc.
Thin Bodied Oils and Diesel Fuel
For light viscous mineral oil products. Diesel, fuel oil, hydraulic oil, machinery oil and motor oil, etc.
Lutz Pump Categories
In conclusion, to make it easier to browse all of the especially relevant items offered by Lutz, as a result we also have categories available so for quick browsing most of all: Drum Pump Motors | Drum Pump Sets | Drum Pump Tubes | Drum Pump Flow Meters | Drum Pump Parts & Accessories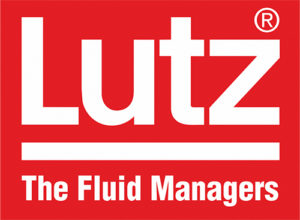 Additional information
| Attribute | Information |
| --- | --- |
| Weight | 30 lbs |